Leeds University Centre for African Studies (LUCAS) and Blackwells Leeds are delighted to be hosting Ayobami Adebayo, whose debut novel about Nigeria, Stay With Me, has just been published and already been longlisted for the Baileys Prize.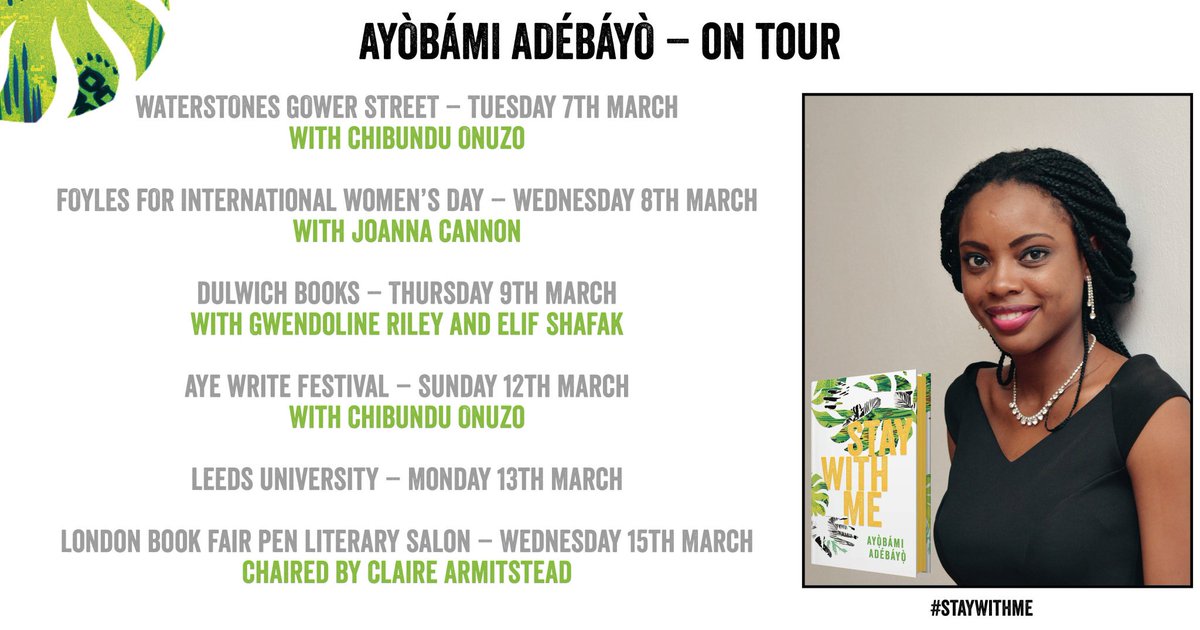 We would like to invite you to a conversation with this new literary star on Monday 13 March 2017 in the Business School Maurice Keyworth Lecture Theatre (Room G.02), University of Leeds from 6pm-8pm.
The event is on Facebook: https://www.facebook.com/events/1861773290776852/
You can pre-order your copy of Ayobami Adebayo's Stay With Me through Blackwells in Woodhouse Lane. Email leeds@blackwell.co.uk to do so.
Ayobami has received a lot of press for her visit, including BBC Radio4 Woman's Hour, and interview in The Observer and The Guardian podcast, as well as features in ELLE, Vogue and Stylist magazines.
Stay With Me deals with a host of topics with the backdrop of a turbulent 1980s Nigeria, including motherhood, infertility, Yoruba culture, marriage, grief, and the nature of sickle cell disease.
Ayobami is an incredibly talented young writer. In 2007 she was selected by Chimamanda Adichie to participate in her annual writing workshop, and in 2013 was taught by Margaret Atwood, who offered to introduce Ayobami to her literary agent on reading the beginnings of Stay With Me, and has already hailed the book as 'scorching, gripping, ultimately lovely!' on twitter.
All are welcome.