Truth for Giulio, Justice for Egypt's Disappeared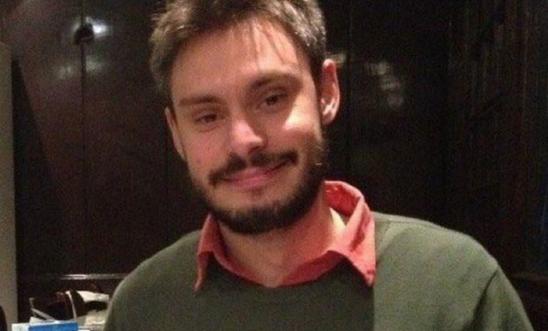 PhD student Giulio Regeni was in Egypt researching independent trade unions when he disappeared a year ago
LUCAS are proud to be joining with Leeds University and College's Union (UCU) and Amnesty to sponsor an Egypt Solidarity Initiative event to campaign for truth for Giulio Regeni in Leeds.  Before moving to Cambridge for postgraduate work on Egyptian trade unionism, Regeni studied at Leeds as an undergraduate and had first class degree for his BA in Arabic and Politics at the University of Leeds.  The 'Giulio Regeni Memorial Prize for Excellence in Spoken Arabic' has recently been announced by colleagues in the School of Languages, Cultures and Societies.
Wednesday 22 March, 1 – 2.30pm, Roger Stevens Building, Lecture Theatre 1, University of Leeds
Speakers: Shane Enright (Amnesty UK's trade union campaigner), Professor Ray Bush (University of Leeds)
To book tickets please use this link:
https://www.eventbrite.co.uk/e/truth-for-giulio-justice-for-egypts-disappeared-leeds-event-tickets-31445390008
A year after the disappearance, torture and murder of Cambridge PhD student Giulio Regeni, who vanished while doing research on independent trade unions in Cairo, Amnesty International and the lecturers union UCU have announced a joint national campaign to push for justice for Giulio and other victims of enforced disappearance in Egypt.
UCU branches and Amnesty student groups across the UK will be gathering signatures on 'Action cards' demanding that the Egyptian authorities cooperate with investigations into Giulio's disappearance, and bring the perpetrators of other cases of forced disappearance and torture to justice. The cards will be handed into the Egyptian embassy in London later this year.
https://www.amnesty.org.uk/press-releases/new-truth-giulio-universities-campaign-cambridge-student-murdered-egypt